Ecommerce Consultancy
Analyse. Optimise. Grow.
Whether you're approaching ecommerce for the first time, or you're an established ecommerce business, growing online can be a complex challenge.
We offer ecommerce consultancy as one of our key services to help you create a plan for ecommerce growth. With our team of digital experts, we've got the people, the skills and the passion to deliver ecommerce success.
Our ecommerce consultancy framework helps retailers understand what they need in order to experience rapid growth, from platform choice and integrations through to expansion and customer acquisition strategy.
Ready to get started? Contact us today
What Can Ecommerce Consultancy Cover?
Analyse. Optimise. Grow

Our ecommerce consultancy framework will walk you through an analysis of your current setup and assets, how to optimise this for ecommerce and then how to experience rapid growth.

Objectives and targets

We will work with you to understand your benchmark metrics and set targets across revenue, conversion, add to basket rate, abandoned cart, return on ad spend and more.

Customer analysis

We will create customer profiles to best inform ecommerce setup, including understanding who your customers are, where they are and why they are engaging with your brand.

Platform choice

We are a team of leading ecommerce experts with both Magento and Shopify partner status, and know the platforms inside out. We will work to understand which is the best fit for you.

Integrations and processes

What will your tech stack look like? From site search through to personalisation and PIMs through to ESPs, we will help you evaluate which systems you need.

Expansion into new markets

Internationalisation is another challenge for many retailers and with our experience, we can optimise your setup for new markets.

Amazon and other marketplaces

We are one of the leading Amazon agencies in the UK, with expertise in growing sales and winning market share on the platform. We can work with you to consult on the best way to see growth on the marketplace, through content, marketing and advertising.

Customer acquisition strategies

Driving traffic and acquiring customers is key to ecommerce success. We can offer consultancy across paid search, remarketing, content, technical SEO, social, email, marketing automation, and more.

Technology partnerships

We maintain strong relationships with the best in breed technology partners to offer the best advice and recommendations possible.
Get in touch with our ecommerce consultants today. Contact us here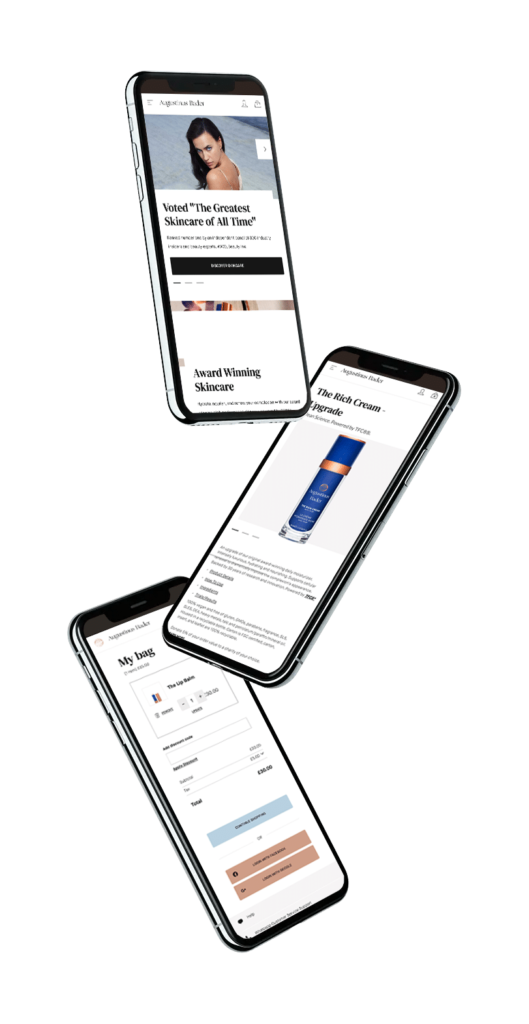 Your Consultancy Needs
With a team that has worked client-side, we have over a decade of ecommerce consultancy to draw on so you can be reassured that we know what we're talking about. Start accelerating your ecommerce growth today. Get in touch.
Moda Furnishings Results
The Moda Furnishings team knew that as Magento 1 end-of-life approached, they needed to migrate from their existing Magento 1 site to another platform.
Increase in online revenue
252
%
Increase in online orders
251
%
Increase in conversion rate
91
%