Microsoft Advertising
Microsoft Advertising strategies to support ecommerce growth
We are ecommerce growth experts and will use our expertise and experience to deliver award-winning Microsoft Advertising campaigns that deliver results to support your wider digital advertising strategy.
Our tailored strategies drive ecommerce growth for our clients, smashing their ambitious targets and delivering profitable return on ad spend.

Our Approach
Results focus

Results are the cornerstone of our agency. We smash our clients' growth targets and increase online revenue with Microsoft Advertising.

Microsoft shopping feed management

We will create, manage and optimise your shopping feeds to showcase your product range and maximise return on ad spend.

Shopping campaign expertise

As Microsoft Advertising experts, we've developed an intuitive query-led approach to shopping campaign management.

Scripts and automation

We have created proprietary scripts and account-specific automation solutions to manage campaigns effectively and efficiently.

Funnelled remarketing

We build sophisticated remarketing strategies to showcase the right products to the right customers at the right time.

Accredited agency

We are a Microsoft Advertising Select Agency Partner with well-rounded ecommerce expertise on the platform.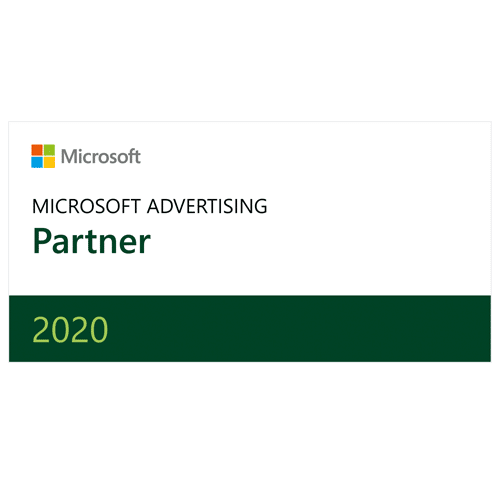 Your Microsoft Advertising Campaign
A typical Microsoft Advertising campaign will take an initial three months to onboard, launch, optimise and experience the first stage of initial growth.
We will begin with an onboarding phase to commerce work. This will start with campaign creation, shopping feed optimisation and launch.
We follow this with an optimisation phase, where we will adjust and optimise your campaigns to achieve your ecommerce goals, laying the foundations for your future growth.
Once your campaign has been launched and optimised, we can focus on expansion which may include ad spend reviews, campaign restructuring, campaign automation or the introduction of new features.
OnlyHome.co.uk Results
OnlyHome.co.uk has seen continued growth over the past few years and needed to support this with a more strategic and targeted digital advertising strategy that enabled them to acquire new customers and increase their market share.
Increase in revenue from paid search
31
%
Increase in orders from paid search
44
%
Increase in traffic from Microsoft Advertising
272
%
Our Microsoft Advertising Work